×
Windhand (photo by Jordan Vance)
Richmond doom metal quintet Windhand is releasing its third album, Grief's Infernal Flower, and will perform at Strange Matter tonight (Friday, Sept. 18) to celebrate the launch before embarking on a tour across North America.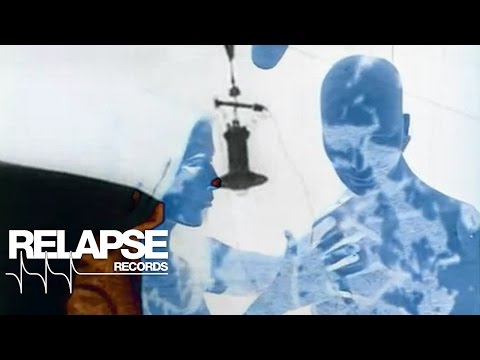 Windhand's latest album begins with the crackling of fire on "Two Urns," also the release's first single, setting the mood for a grandiose and dark adventure. The band's frontwoman, Dorthia Cottrell, uses her equal parts beautiful and haunting voice to powerful effect on the release.
"It's the next step in the music we've been writing for the last 10 years," Cottrell says. "This is more rock and roll and melodic. There's a lot more harmonies going on."
Combined with the severe yet deliberate instrumentals, their sound is a unique, captivating kind of doom. A slow tempo and extremely heavy riffs define the genre.
"It's a little more bluesy and it's got a groove to it," Cottrell says. "It's just a little bit more emotional, a little moodier."
Jack Endino, who produced the album, is best known for collaborating with grunge acts Nirvana and Soundgarden during their early years.
Spin described the band's previous album, Soma, as a "stormy, Virginian melodic doom epic." Rolling Stone named the album the third best metal release of 2013.
While making a name for itself nationally, the band  feels a special connection to Richmond.
"We all love living here," Cottrell says. "It's got a great music scene."
She says this is especially true for the city's metalheads.
"As far as heavy music is concerned, it's very tight knit," Cottrell says. "We hang out every day. We all jam when we're drunk."
The vocalist also recently debuted a self-titled solo album. Windhand's Strange Matter show ($10, 9 p.m.) will also feature Citadel and Druglord.
×
Positive No (photo by Chris Lacroix)
Today also marks the release of Glossa, the debut album from Richmond-based Positive No.
The band is having a party at Gallery5 (7:30 p.m., $8) with special guests Rebecca Gates, formerly of The Spinanes, and Richmond's Nelly Kate. A portion of the ticket sales will go to Diversity Richmond.
According to a bio of the band on the website of founding member Tracy Wilson's record label, Little Black Cloud, Positive No got its start while Wilson (also of Ringfinger and formerly of Dahlia Seed) was recuperating from being hit by a car while crossing the street back in 2011. Guitarist Kenny Close played Wilson some songs he'd been recording and she began adding vocals. More recently, Close contended with his own health setbacks while working on the new album. The band's lineup also includes bass player Sadie Powers (Dead Fame) and drummer James O'Neill.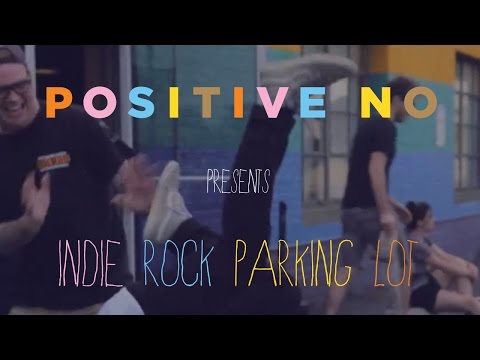 Responding to a query via email, Wilson notes that "glossa" is the Greek root word for language, or tongue. "Music is a language unto itself," she says. "A song is born, molded and carefully pruned by the person or people creating it. This creative human expression reflects a communion of their experiences, location (physically/mentally/spiritually), and is an extension of their personal style. The end result of transferring emotion into sound is distinct like a fingerprint, but at the same time is a universal language; a distinct, complex glossary of feelings and information. It is the code of our heart and souls. …  The fact that no two people are perfectly alike is what keeps these musical expressions interesting and is how we see (hear) into the lives of others. ...  
"Glossa, as a body of music by our band Positive No, represents our mother tongue. It wasn't until I broke down each song below and offered a quick explanation of their background [that I discovered] a common thread among many of them. From the safety and comfort of my present tense, I am revisiting traumatic times in my past. … For those of us who have suffered shocking or unexpected losses, there are so many unfinished conversations. Things we wish we might have said in that moment. Time has acted like a suture to these wounds and now with some distance I can revisit them with a clear mind and state my piece. Or peace, in some cases."
Here is a guide Wilson wrote to the songs on the album:
Weird Hugs — When an intimate relationship begins to crack and fail there is an effort to remain connected, but it is a sad shadow of what that union once was.
You Shoot, I Ladder — My frustration with men who speak down to me because of my gender. How do you show a position of strength or power when a person labels you sugar, dear or honey first?
Pedal Through – Symbols of failed relationships that can appear in surprising places.
Þingvellir – Located in southwestern Iceland, it means "Parliament Plains." Þingvellir is a site of historical, cultural, and geological importance as it was where the Alþing general assembly (parliament) was established around 930 A.D. and continued to meet until 1798 (considered one of the first government structures if not the first!) As the Icelandic population increased steadily, so did the need for laws and a specific place to meet, settle disputes and agree on certain rules that everyone had to respect. When Icelanders fell under the authority of the King of Norway, implementation of power was transferred to the king's officials, the district magistrates. With the legalization of Stóridómur, the "Great Judgment," in 1564, the frequency of corporal punishment at Þingvellir increased significantly. … During the time of Danish rule, it was used to execute (by drowning) unmarried women who had children out-of-wedlock (including victims of rape), whereas men who broke this same taboo were either hanged or beheaded. In 2006, there was a performance piece and installation that paid tribute to these executed women. The photos and video of this tribute is what moved me to write this song. I have been to this gorgeous park and it holds a mystical force on my imagination.
Outdoor Drama – There I go pulling out more failed relationship splinters.
Vows – Divorce, plain and simple, and written for a friend going through a hard time using insight from my past experiences.
Bonded Pair — An ode to a best friend who is trying to find her way and discovers maybe you really can't go home again.
Marjorie & Royal – The death of my parents began when they buried two of their children. Their birth names were Marjorie and Royal. There is so much grief packed into this little song — and we do not play it live, as it makes me too sad.
#DIV/0! – When you try to divide by 0 (zero) or a blank cell, Microsoft Excel displays the error value "#DIV/0!" as the result of the calculation. This song is an honest look at my life working with Excel and a nod to The Analyst, a book published by George Berkeley in 1734. It was conceived as a satire attacking the foundations of mathematics with the same vigor and style as "free-thinkers" routinely attacked religious truths. Berkeley sought to take mathematics apart, claimed to uncover numerous gaps in proof, attacked the use of infinitesimals, the diagonal of the unit square, the very existence of numbers, etc. The general point was not so much to mock mathematics or mathematicians, but rather to show that mathematicians, like Christians, relied upon incomprehensible "mysteries" in the foundations of their reasoning. Moreover, the existence of these "superstitions" was not fatal to mathematical reasoning, indeed it was an aid. So, too, with the Christian faithful and their "mysteries." …
Stranger's Light – Another exorcism from relationship pasts.
Venetian Streets – In this order: The discovery of Sleeping by the Mississippi, Niagara and Broken Manual, a book by American photographer Alec Soth. This led me to two essays by Patricia Hampl and Anne Wilkes Tucker. From there I watched documentaries on the flooding (PBS' NOVA series). I am fascinated by people who choose to live in flood zones along the river (or stay there because they are born into that region). Despite attempts to tame the Mississippi and harness its power, the river continues to strike back.   
Northern Aggressor – Settling into Southern living (my 14-year anniversary of moving to RVA is in September), more specifically Maymont /Texas Beach/Byrd Park area where Kenny and I own a home. With this I offer the good, the bad and the confederate. As it turns out for me, home is where my records are.