×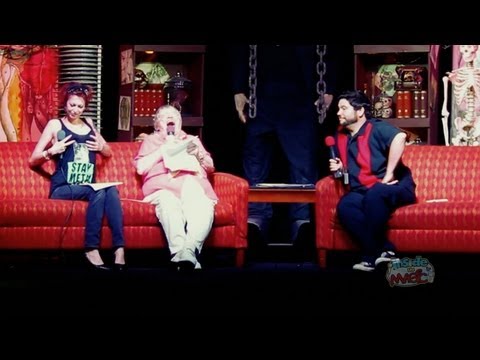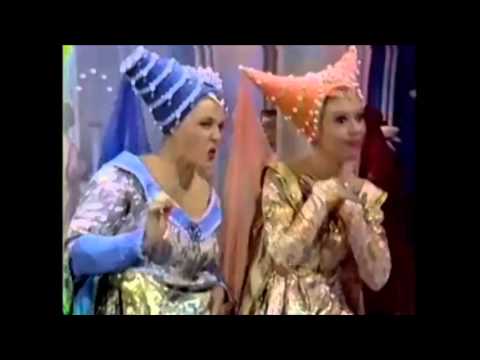 Perhaps best known to Richmond audiences from her performances in the musical comedy Nunsense, Pat Carroll returns this weekend to accept the Virginia Excellence in Theatre Award at Saturday's Anything Goes Gala.
An accomplished Broadway and television actor, Carroll first came to Richmond in 1980s while on tour with a play she commissioned called Gertrude Stein, Gertrude Stein, Gertrude Stein. She says she has always enjoyed performing in Richmond because of the receptive, enthusiastic audiences.
"I just felt so at home with not only the managers, but the audience and the city," Carroll, a native of Shreveport, La., says in a phone interview. "Every time I come back there it is the same thing. It has to do with the people there." Given the recent snowfall, she was concerned about flight cancellations interfering with her trip, but she vowed: "I'll crawl to Richmond if I have to."
Held by Virginia Repertory Theatre, the Anything Goes Gala will begin with cocktails in The Jefferson Hotel lobby, accompanied by a small silent auction and entertainment. Then the guests will head to the ballroom for a seated dinner during which there will be more entertainment and the award presentation. Scott Wichmann and Stacey Cabaj will be performing during the festivities.
"The gala is a production on its own," says Susan Davenport, Virginia  Rep's director of communications. The event first took place last year, with honors going to Grammy-winning actor Blair Underwood. The gala raises money for Virginia Rep and its educational efforts. Davenport says the gala is also a way to raise awareness of the theater and to remind the community that it is a professional theater which both sends actors to Broadway and brings Broadway performers to Richmond to assist local actors.
Virginia Rep has hosted a Fairy Tale Ball, geared toward families, for the past 20 years as its main fundraising event. Last year, the theater company decided to hold the gala as a more sophisticated occasion, and moved the Fairy Tale Ball to the fall. Davenport says that the event is building momentum, and she thinks the gala will become the theater's signature fundraising affair.
In our phone interview, Carroll says that in 66 years of acting, her favorite role was the voice of Ursula in the animated Disney movie, The Little Mermaid. "She is over the top in every way. You wouldn't get a real life character with that much going on," she says.
Carroll says she is honored to have acted in half a dozen different shows on Broadway. She made her debut in the musical Catch a Star in 1955, for which she earned a Tony nomination, and she has played leading roles in productions of On the Town, Once Upon a Mattress and The Unsinkable Molly Brown.
"It's a rare atmosphere and has a rare history. Any actor is thrilled to work there because of its history," she says. "Broadway is Broadway. It's a label if anything. You probably produce work of the same quality in Richmond as Broadway, it just has the label."Carroll also appeared on several television variety shows, and played stepsister Prunella in the 1965 version of Rodgers and Hammerstein's Cinderella.
She also guest-starred in My Three Sons, Mary Tyler Moore, Designing Women and E.R. She can also be seen in the films With Six You Get Eggroll, Songcatcher, Freedom Writers and Bridesmaids. Here's a sample of her television work in a 1962 episode of the game show Password, playing against Johnny Carson.