Richmond's Heartracer (formerly Cosby, photo courtesy Heartracer)
It is amazing how fast summer has moved past us. If a vacation (with copacetic weather and good tunes) is on your mind, you still have time. Some of your favorite bands are headed to places, this weekend, that are only a few hours (if that) away.
At Hopscotch, the lower key Raleigh festival that takes place this weekend from Sept 10 to 12 — where American Aquarium, X and Dwight Yoakam will headline on Saturday — Richmond constants are bountiful and welcome. Playing for free (gratis!), Heartracer (the band once known as Cosby), playing crazy danceable pop, is bringing in dusk with a set at Cameron Theater at 5:30 p.m. Loud and proud White Laces will also be playing the day party. The big heavy metal voice of Dorthia Cottrell of Windhand will boom over Fletcher Opera Theater on Thursday evening.
Natalie Prass (photo courtesy The Windish Agency)
New to Richmond, but now a local darling, Natalie Prass has a few fans. One of Time Magazine's "15 Artists To Watch in 2015", Prass will be performing Friday night. Richmond favorite's No BS! Brass Band is taking its nine-man lineup to liven up the crowd with their talented mash-ups and cult-favorite Michael Jackson covers. Saturday at another Hopscotch Day Party, Positive No will take the stage at Legends. Positive No, whose recent NPR press applauds their video parody of Jeff Krulik and John Heyn's cult documentary Heavy Metal Parking Lot, releases their new album, Negative Fun on Sept. 18. Another local band will show up in the same day party roster, the four-piece band Manatree met in high school and started playing indie-math-pop in 2009. One could feasibly go to all the day parties and see great bands for two days and pay nothing. If you are bent on being in Hopscotch, tickets are still available here. http://hopscotchmusicfest.com/tickets/ with one-day admission at $85.
Photo courtesy The Southern Belles
Into the mountains, Lockn', the raucous three-day extravaganza (also, the 10th to 12th, decisions decisions) sets up camp in Arrington. Richmond shows up in several ways, from the local craft beers and food in the large and well-curated specialty tents to guest local stars. For one local band, it was a competition to get to Lockn' this year. The Southern Belles competed in Rockn' to Lockn' to win a prime spot playing with bands like the Doobie Brothers, Bob Weir and Carlos Santana. They will play on Sunday afternoon.
Adopted gospel singer (he is originally from Fredericksburg), Keller Williams will be playing from his newly released album, Vape. Karl Denson's Tiny Universe with Richmond guitarist DJ Williams will perform on Saturday afternoon. Charlottesville's Love Canon, playing with Virginia Commonwealth University's guitar and banjo master Adam Larrabee, will take the stage right after. (Thursday night's Lockn' performances were cancelled due to weather. However, The Southern Belles and fellow Rockn to Lockn winners Moogatu are playing a last-minute show at The Anteroom, 219 Water St. in Charlottesville.) One day or multi-day passes with/without camping can be picked-up at locknfestival.com.
If large festivals aren't your thing, an easy ride to Virginia Beach will afford you the opportunity to see Tim Barry. The former head singer of Avail will be playing his folk-inspired music at Shaka's Live on Saturday (Sept. 12).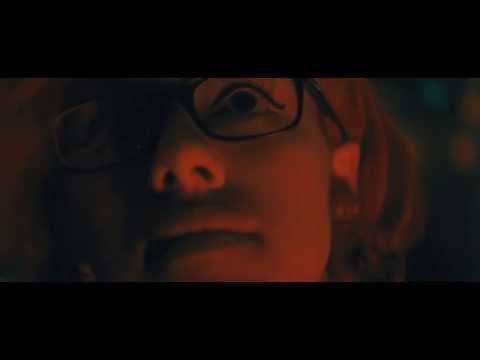 Already booked for the weekend? Head to Charlottesville to see Avers at the Southern on the 21st. The musicians involved are a mish-mash of local and national acts including FarmVegas and The Head and the Heart. Their heady pysch rock is surprising and engaging.
If you don't travel for local music, tell your friends. These acts, along with multiple others, are who keeps our music scene vibrant and forward. See you at the next show.