×
A scene from Salt of the Earth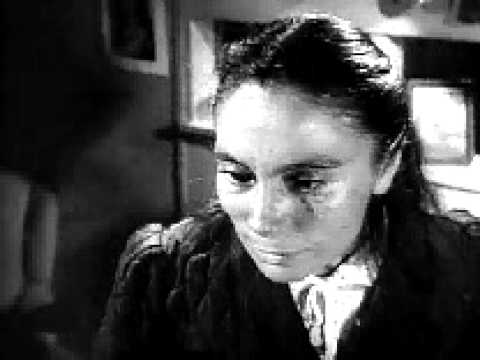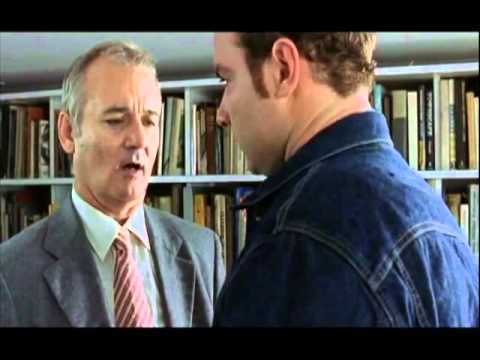 Career actor Will Geer became known to many television viewers for the first time in his role as paterfamilias for the Walton clan, but decades earlier he played yet another authority figure. He was a sheriff in the 1954 drama Salt of the Earth, written by Michael Wilson at the height of the McCarthy-era  blacklist. The film was almost entirely made by actors and technicians shut out of Hollywood due to their real and imagined political affiliations. Geer was one of them.
The 85-minute film is showing at noon Friday, for free, at the Richmond Public Libray's downtown Main branch as part of the varied offerings at assorted venues of the 21st Annual James River Film Festival. The series begins at 7:30 tonight at the Black Iris Gallery, with a selection of surrealistic shorts made from 1906 to 1923. 
The Salt of the Earth, and the retro experimental shorts, characterize the kind of material that the film festival has projected during its history. The scenario is a labor strike at a zinc mine in New Mexico. 
Organizer and co-founder Michael Jones says, "The film not only highlights labor and race issues, but it's the women who get sent to jail, because the men have to go to work to keep their jobs." The picture was made without any studio support. Indeed, the Hollywood studios and Congress wanted to suppress the film and prevent any distribution. Salt of the Earth ultimately became recognized by the Library of Congress as one of the country's great film achievements.
Later on Friday, at 6:30 p.m., the Virginia  Museum of Fine Arts is showing, for $8, The Great Confusion: The 1913 Armory Show by Micahael Maglaras. Rarely in culture does a singular event alter the perception of art and the course of history. Such a thing occurred at the 69th Regiment Armory in New York City, when thousands of art goers, including an unimpressed and angry Theodore Roosevelt, viewed the works of Europeans Cezanne, Renoir, Van Gogh and Duchamp (who'd submitted his Nude Descending a Staircase) and Americans Marsden Hartley, John Marin and Charles Sheeler. 
VMFA media programs coordinator Trent Nicholas, who was present at the creation of the JRFF, says, "This is a calm, disciplined, and intelligent documentary for grown-ups. Maglaras really has a knack of sort of putting his arm around your shoulder and gently pulling you in and treating you with respect to understand and appreciate. He gives the viewer time to study many of the works he has included with details all very crisply reproduced. They will look great up on the big hi-def screen. You can see the artists' brushstrokes! He sheds lots of light on the tireless back-scenes efforts of the organizers and who they were, which is in keeping with his own holistic approach."
Maglaras, who is passionate about traveling with his films, will screen the film with producer Terri Templeton. Besides his interest in filmmaking, Maglaras is trained as an opera singer, and he and musician Templeton also founded 217 Records, which specializes in obscure jazz and spoken word recordings. 
Saturday morning at the VMFA, you can use your Great Confusion ticket for guest director Michael Almereyda's William Eggleston in the Real World, at 10:30 a.m. The documentary is an intimate portrait of the Memphis-based Eggleston, whose work with color photography made it more of an art form — over the objections of Ansel Adams and critics.
Almereyda, here for the length of the festival, is screening several works, including his larger-budget Hamlet, on Saturday, 3 p.m. at the Byrd Theatre, for $5. A component of Hamlet is how it reflects its Elizabethan world of intrigue, where spies and surveillance were part of the culture. 
Almereyda's 2000 version, before a whole tide of mis-un-fortunate political and economic events, brings Shakespeare into modern Manhattan and transforms Denmark into a corporation and his father, Sam Shepard, a ghost in the closed-circuit television. Ethan Hawke is the melancholy scion of the corporate empire, Kyle MacLachlan (future mayor of Portlandia) is Claudius with, yes, Bill Murray as the aphorism-spouting Polonius, Ophelia played by Julia Stiles, and Laertes by Liev Schreiber. Steve Zahn is Rosencrantz, and Guildenstern is Dechen Thurman, Uma's younger brother, who is in a little hot water right now. One aspect of the film that technology has made a bit quaint, though, is the indecision you used to experience when you walked into a Blockbuster when you were in a mood for a movie but confronted with all the choices, couldn't make one.  Meanwhile, here's Polonius giving his advices to Laertes.
The festival is screening a number of films made by regional talents or featuring them. That includes a screening of As The Palaces Burn! on Sunday, 8 p.m., at the Visual Arts Center of Richmond ($5). What began as a 2010 tour documentary by Ken Argott about Richmond's Lamb of God metal band became a witness to singer Randy Blythe's arrest for manslaughter in the Czech Republic and subsequent trial.
During the festival, you can see Michael Jones and Ken Jordan's own short documentaryLooking For The Lost Skyscraper, about Virginia outsider artist "Ringo" Tate, who built a tower from found materials and in it housed his own "Tate Museum." Jones says, "But Ken and [cinematographer] Ted Salins did all the work. I stood off camera, drank beer and asked questions." (Thursday, 5:30 p.m., Visual Arts Center, following a reception). Richmond-based filmmaker Michael Gibrall's modern-dress fairy-tale romantic comedy, Available, is presented with the director and cast members at the Byrd Theatre (Saturday, 10:30 a.m., $5). 
"It's goofy and warm," Jones says, adding with a slight laugh, "qualities that sometimes the festival is accused of not having. I've watched it three times now." It's an in-and-around hometown show and speaks to the grassroots origins of the JRFF. "When we decided to make a festival in 1994, when Ashley Kistler, Trent, Irby Brown, Ted and all of us got together, we wanted to bring in films made with local expertise and creative talent, productions that don't have budgets to have luminaries in every slot." 
Virginia filmmaker and frequent JRFF presenter Tom Davenport brings to the Byrd Theatre on Saturday (12:30 p.m., $5), his Ashpet, a re-telling of Cinderella in World War II-era Tennessee and a documentary, Where Do They All Go?, about Upperville native Jerry Payne, who as a teenager wondered since animals die all the time in the wild, why don't we see them? He parlayed this question into a pioneering role in modern forensic science. 
Virgnia Commonwealth University Department of Photography and Film artist-in-residenceCaroline Martel screens her Phantom of the Operator at the Grace Street Theatre (Saturday, 7:30 p.m., $5), her wry history of the telephone operator, told through a montage of training films and promotional clips and voiceover. Sunday, at the Byrd, you can see her Wavemakers (following the Legacy of the Ondes Martenot) about an early electronic musical instrument that made its largest public appearance, so to speak, in Lawrence of Arabia. But Edith Piaf sang with one and Radiohead has used it, too. (1:30 p.m. $5). 
James Franco won't be appearing at the Byrd, but well known musician-turned-actor Coby Battywill be present to talk about his experience getting direction from Franco in the 2013 adaptation of William Faulkner's As I Lay Dying. Batty plays farmer Gillespie. The film features Franco and Tim Blake Nelson (O Brother Where Art Thou?). 
In the 22 years since the JRFF first unspooled, a number of festivals have sprung up in its wake, from concerns about the environment to bicycles, and showcases for international shorts and independent screenings. Jones reflects, "When we started, it was just us and the French Film Festival. Now, seems like almost every time you turn around there's another one. I'd like to think we had a little something to do with that."
For a complete list of films and information, see here.