×
×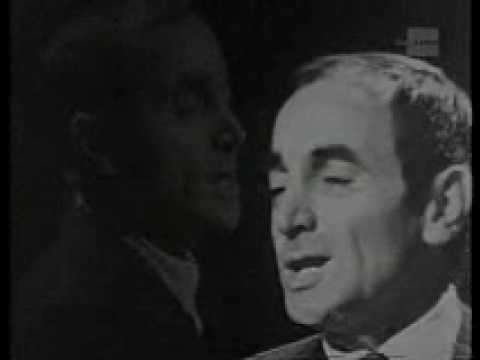 From the moment it begins with a delightful title sequence of il est minuit Paris s'éveille (At Midnight, Paris Awakes) which, while spare, colorfully illustrates its subject of the Parisian late-night cabaret of post World War II, we know we're in for a treat. An hour later, we've traversed the rise and demise of a unique scene that ends almost like a slammed door. 
Those were the days, my friend.
When the war ended, Parisian clubs that went underground in speakeasy fashion to avoid bombs and the Germans went legit  (or mostly) and many others blossomed in particular on the Left Bank of Seine and St. Germaine-des-Prés. Some 200 "boxes of night" opened in former hardware stores and in dank basements. Some could seat just 30 people. 
But they were lively places that featured entertainers of all kinds, from mime Marcel Marceau to the antic inspired lunacy of les Fréres Jacques performance troupe. (In the linked clip above, they begin the credit sequence, in sketch about soccer players) 
But here, too, they were young and inventing themselves and their world. This is my kind of midnight in Paris — because it was real. Though it isn't subtitled as the feature was last night at the Byrd, here 's a clip.
This was when Jacques Brél was truly alive and well and living in Paris, but also Charles Aznavour, heavy-lidded and jug-eared Serge Gainsbourg, the incomparableJuliette Gréco and the amazing bird-like Barbara. They sang out their souls and their voices, both wistful yet resigned, sometimes hopeful and other times tragic, they captured the intellectual foment and mood of their day. 
Director Yves Jeuland, mostly known for his political and historical films, spent eight years researching the film and pouring through archives to find the sounds and sights of this scene and inside the clubs named L 'Écluse, Le Tabou and Le Milord. 
"These evenings might feature 10 to 12 acts," Jeuland explained through the translation of festival co-organizer Peter Kirkpatrick. "They had just 8 to 10 minutes a piece." 
This was the time of Existentialism, Jean-Paul Sartre and Albert Camus, the Situationists andGuy de Bord and the film preservationist and art house presenter Henri Langlois. The Left Bank was smoky, boozy, intellectual and vibrant. 
By this time, Edith Piaf was a rock star, before there was such a term, and she cared little for the "existentialist singers" of these cabarets. Jeuland related how the song "I Hate Sundays" was written by Charles Aznavour and offered to Piaf, who turned it down. Gréco made a hit of the "Suicide Song" as it became known, which annoyed Piaf to the point that she recorded it, too. 
By 1968, the little clubs were considered old-fashioned and there was new popular music sweeping into the culture. One of the singers toward the end of the film remarks on how he looked around one evening and realized he didn't want to be like any of the people in the audience who'd come for mere entertainment. He went to the club manager to quit. "What happened?" the manager asked. "Nothing happened, " the singer said. He left the place and never came back. 
il est minuit Paris s'éveille will soon be out on DVD. I recommend it. The French Film Festival continues through Sunday at the Byrd Theatre.