×
Against Grace members (from left) drummer Johnny Hunter, vocalist Wes Tatum and lead guitarist Tyler Crank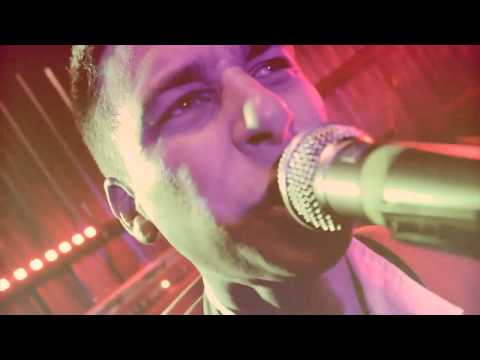 "It's our first serious show in over a year," vocalist/guitarist Wes Tatum says on a busy afternoon sitting outside Lamplighter Roasting Co. While Against Grace did play the XL102 Chili Cook-Off in April, the Petersburg-based band is looking forward to playing at The National on Saturday (July 13), along with Doethepaperboy, Colin Healy, Shade Parade, Spiralfire and The Roman Spring.
Tatum, lead guitarist Tyler Crank and drummer Johnny Hunter, along with their two live-performance musicians, bassist Kelvin Stronge and guitarist Sin Phrakansa, will be taking the stage to debut new tracks from their upcoming, still untitled, album as well as to show their fans what they have done during the past year in the studio.
With a name inspired by one of Richmond's famous streets, and Tatum's old stomping ground, Against Grace — AG for short — has spent the last few years creating new songs and attracting a following, all the while trying to achieve the sound that Tatum and the rest of the band have been seeking. Originally performing and writing songs that leaned more toward Weezer than Neon Trees, the group has embraced a sound that is part dance and part pop.
"Richmond is obviously one of the great metal cities, and we were like the complete opposite of that," Hunter explains. "We're that fun band and we're going to embrace that pop sound. It's very produced and that's what we want to sound like — like it's so contagious that even if you don't like us, you know the song."
Hunter and his bandmates have a lot to celebrate on their new album, which is slated to come out sometime in September. The lead single, "This Is Your Story," has garnered more than 135,000 views on YouTube since it was posted six months ago. Three days after their show at The National, the band is booked to fly to Los Angeles to film their next video from the new record.
With the album recording completed and a release date that hasn't been determined yet, the band has launched a Kickstarter page to fund the mixing and mastering of the new album.
"We want to do it the right way," Tatum says. With mixing for "Story" done by Paul David Hager, who has worked with the Goo Goo Dolls and P!nk, the group is anticipating the rest of the album to be as polished as that track. As the campaign's completion date approaches, the band still needs help from fans and music lovers. With fingers crossed, AG hopes to add some memories to their own stories in the next few months.