×
Stephanie Breijo
×
Stephanie Breijo
×
Stephanie Breijo
×
Stephanie Breijo
Smoked Burrata, served with with heirloom tomato, corn, arugula pesto and pane pugliese, is on the menu at Graffiato.
×
Stephanie Breijo
×
Stephanie Breijo
Graffiato's Casa Blanca pizza with harissa-infused tomato sauce, house-made sausage, kalamata olives, preserved lemon and feta cheese.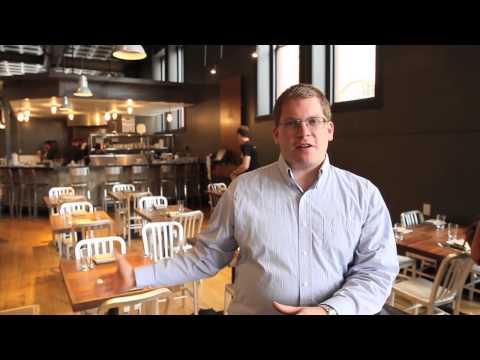 Richmond, take notice; this Wednesday at 4:30 p.m., Washington, D.C.'s Mike Isabella finally opens his first restaurant in RVA. Graffiato, home of the "Top Chef" runner-up's spin on Italian cuisine, hits West Broad Street with a menu rich in flavor and innovation. 
We stopped by the spacious new spot — formerly Popkin Tavern — for an exclusive sneak peek at the 234-seat restaurant, complete with video tour. Though it's Isabella's second Graffiato location, Richmond's restaurant is anything but a carbon copy of the District counterpart. Crowd-pleasers like the Countryman pizza (black truffle, fontina and soft egg) and the DC Mule cocktail (vodka, grapefruit, lime and house-made ginger beer) are on the menu as are Isabella's hallmark hand-rolled pastas and Amish Chicken Thighs with pepperoni sauce, but so are a slew of dishes that will make the most of the Richmond region's bountiful seasonal produce. 
"We're just trying to take the best of what we do in D.C. and mix it with the best of what this region has to offer," General Manager Tim Galvin says.
The rotating menu will change with the harvest and feature goods from local farms and fisheries for exclusive-to-Richmond plates such as the Clash of the Titans pizza (with clams, calamari, crab, tomato and arugula), Roasted Bone Marrow (with bacon, preserved lemon and pistachios) and Smoked Burrata (with heirloom tomato, corn and arugula pesto).
"As we move along, we'll change more and more as we get to know more local farms and know more of their products," says Matt Robinett, Graffiato Richmond's chef de cuisine. "I need to change three dishes already because of opening too late," he adds with a laugh.
Even the beverage program follows suit, with more Virginia wine than you'll find in the District location and an exclusive Graffiato Nebbiolo blend by Loudoun County's Breaux Vineyards. Looking for a local beer to wash down your hand-crafted pizza or charred octopus that's been fired in a 7-foot-wide, hickory-burning oven? The beer list sports Smartmouth Brewing's Sommer Fling and the Hardywood Virginia Blackberry; let's not forget the Commonwealth Gin in your RVA Gin & Tonic.
Sip on those drinks while you take in your roomy surroundings from the cocktail bar, the pizza bar, the main dining floor, the 12-seater in the window, or on one of two mezzanines, both available for private parties. (You can thank business partner Travis Croxton of Rappahannock fame for scoping out the Popkin location and convincing Isabella to nab it.) Even Isabella's dishes, which are influenced by his Jersey upbringing, will be served on tabletops crafted by his father-in-law.
For the second Graffiato, the finishing touches are still drying. Richmond artist Jason Lough was incorporating Church Hill skylines onto a slate-gray wall as we walked through the space yesterday.
"We don't want to come down and serve the same items you see on other menu items around the city," Robinett says. "We want to stay true to who we are," Galvin adds.