×
Zika Map
There have been no cases of transmission of Zika virus in the continental United States via mosquito bite, but a new study examines the potential for its spread here.
According to the National Science Foundation, the study looked at 50 U.S. cities, including Richmond. It considered factors including conditions favoring the presence of the mosquitoes most likely to carry the virus, Aedes aegypti, socioeconomic conditions and the frequency of people visiting from areas where the virus is currently being transmitted.
Zika is of concern, with possible association with the birth of babies with microcephaly to infected mothers and some patients developing Guillain-Barre syndrome after an infection. But most people infected are asymptomatic, and the 20 percent of infected people who develop symptoms have only a mild form of illness with symptoms such as a slight fever, rash and muscle ache.
The study is just laying some prudent groundwork. Outside of isolated cases brought in from elsewhere, the virus is not here, and there is no way to predict when it will arrive in the continental U.S., according to the study. There have been seven Zika virus cases reported in Virginia, but all were acquired outside the United States, according to the Centers for Disease Control and Prevention.
"The risk of becoming infected with Zika in Richmond is very low," according to one local expert on infectious diseases, Gonzalo Bearman, chairman of the Division of Infectious Diseases and a professor of Internal Medicine and hospital epidemiologist for Virginia Commonwealth University Health System.
Another mitigating factor is that the Aedes aegypti mosquito population has largely been replaced in Virginia by another species, the Asian tiger mosquito, according to David Gaines, Virginia's state entomologist. The tiger mosquito can transmit Zika like its cousin, but is less efficient because of its feeding habits.
Aedes aegypti prefers feeding on humans, while the tiger mosquitoes will feed equally on most mammals, so they are less likely to spread a virus from one person to another. They also carry diseases including dengue fever and chikungunya virus, so you should still, of course, use repellents and clean up any standing water from your yard to limit exposure.
The study showed favorable summertime conditions for the mosquitoes from New York down the East Coast and across the Gulf of Mexico and Southern states to Los Angeles. Mosquito populations generally reach nuisance levels in mid-May locally, according to Gaines.
Cities considered most at risk to local virus transmission are in south Florida and in "impoverished areas" of south Texas.
Travelers to areas where Zika virus is a concern have a set of guidelines to follow from the CDC. The CDC notes that the virus causes no symptoms in most infected people, so they could be infected and unknowingly spread the virus.
With that in mind, the CDC recommends that travelers returning from Zika-advisory locales should use a mosquito repellent and take other steps to prevent mosquito bites for three weeks so they don't spread Zika to uninfected mosquitoes. The CDC also recommends condom use by men who have traveled to Zika-advisory areas to protect their partners. Pregnant women who are asymptomatic may want to be tested for the Zika virus two to 12 weeks after their return from an advisory locale.
A GREAT IMPRESSION
Odds are that at some point in your life, someone you know has been affected by cancer. Now, you can honor that person, or yourself, by participating in the creation of a massive piece of art.
It's called Impressions of Courage, and what's involved is the collection of clothing that represents the person touched by cancer, which will be used to create a collagraph print. The scale is impressive, with a goal of creating a print that's 1,000 feet long. That will set a world record, according to organizers.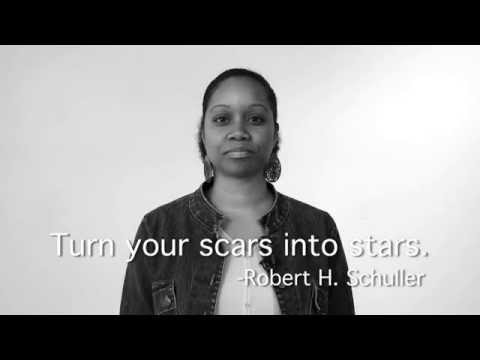 Impressions of Courage
It's a collaborative project of Art on Wheels and Studio Two Three, presented by the VCU Massey Cancer Center. It will benefit the Legal Information Network for Cancer (LINC). The artwork will be created in September during a festival in Scott's Addition. The event opened with a press conference today at Studio Two Three.
Clothing can be submitted Fridays through Sundays beginning April 1 at Studio Two Three, 3300 W. Clay St. Registration continues through June 26. It costs $25, and you should bring a full outfit that represents the person to be honored (the clothing will not be returned). Volunteers also are needed.
GLOBAL HEALTH DISCUSSION AT VCU
You can learn about issues related to health disparities from a global and a local perspective at a symposium set for Friday, April 1, at VCU.
The sessions will feature discussions on issues including access to health care, how food insecurity affects obesity, and determinants of mental and behavioral health.
 "Our hope is that the symposium will increase participants' knowledge about a broad range of global health issues with a particular focus on the causes and consequences of disparities in access to and provision of health care services," J. Randy Koch, an organizer and an associate professor of psychology, says in a VCU release.
The VCU Global Health Symposium on Health Disparities is free and open to the public. It will be held from 9 a.m. to 4:15 p.m. at the Larrick Student Center, Court End Ballroom A, 900 Turpin St.
The keynote presentation on global health equity by Daniel Wikler of Harvard University's T.H. Chan School of Public Health begins at 10 a.m. A panel discussion of universal health care and access to health care follows at 11:15 a.m. Afternoon sessions include a panel discussion at 1:30 p.m. titled Access to Food: Food Insecurity and Obesity, and a 3 p.m. panel discussion on mental and behavioral health determinants.
The event will be presented by the College of Humanities and Sciences, the Department of Psychology and the VCU Hubert H. Humphrey Fellowship Program, and is sponsored by The U.S. Department of State's Bureau of Educational and Cultural Affairs.
MAKING THE GRADE
Bon Secours Memorial Regional Medical Center in Mechanicsville has been honored as one of the 50 best hospitals in the nation.
The hospital is among the top 1 percent in overall clinical excellence and has delivered at the level for at least six consecutive years, according to Healthgrades, an online service for researching hospitals and medical providers, which provided the rankings.
The facility also was tabbed by Healthgrades for its Distinguished Hospital Award for Clinical Excellence. St. Mary's Hospital also received the award, which was given to 260 winners across the nation, according to a release.
TAKE A CHANCE
A nonprofit that serves youth with physical and intellectual disabilities now has an office with a space for meetings and events.
The group is Jacob's Chance, and its new space is at 2011 Maywill St. off West Broad Street in the old Circuit City space. The group was formerly known as River City Buddy Ball. It provides social and recreational activities to more than 300 people each year. Activities include sports, movie screenings for teens, outings to local restaurants and informational and resource sessions for parents.
It's also partnering with Medical Home Plus on a new monthly program called Family Chance, which will offer experts who will speak on a variety of topics of interest to those who care for children and young adults with physical and intellectual disabilities. Sessions are at the Maywill Street facility; the next will be held at 6:30 p.m. on April 21 and will deal with trusts for people with special needs. A session at 6:30 p.m. on May 19 will provide information on sibling support. Learn more by emailing ktilley@jacobschance.org.
IRISH I KNEW PART II
There were no correct responses to the St. Patrick's Day quiz on films and television series that featured actors of Irish descent in key roles as doctors or patients, or had a medical theme.
Here are the answers:
THE PLOT: Brawler accompanies a patient to a hospital and enlightens wise-cracking doctors on Lucky Charms and living life fully
WHO: Colin Farrell
Colin Farrell on "Scrubs"
THE SERIES: "Scrubs"
2. THE PLOT: Psychologist gains personal insights in sessions with his patients
WHO: Gabriel Byrne
THE SERIES: "In Treatment"
3. SYNOPSIS: Larger-than-life actor's final film has him portraying a doctor in Mexico in an adaptation of a John Steinbeck classic
WHO: Richard Harris
THE FILM: "The Pearl"
4. SYNOPSIS: Young actress plays a World Health Organization doctor in the front line of its war against a disease that's left much of the world's populace with some less than desirable dining habits
WHO: Ruth Negga
THE FILM: "World War Z"
5. SYNOPSIS: Classic Hollywood character actor portrays a grumpy physician who is less than enamored with Bing Crosby, the new crooning doctor in town.
"Welcome Stranger"
WHO: Barry Fitzgerald
THE FILM: "Welcome Stranger"