×
Ruben Flores Rios II at the Directors Guild Awards withhis wife, Allison Jones Rios, a stylist at Haley Too salonin Carytown.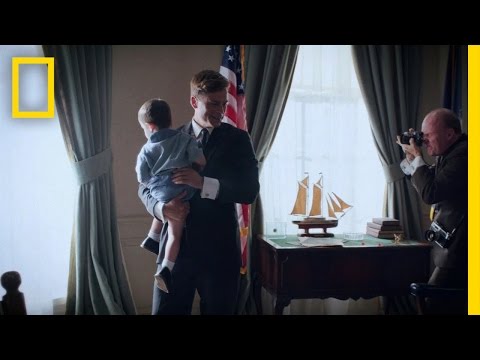 Richmonder Ruben Flores Rios II and his wife, Allison, joined the film industry VIPs making their way down the red carpet at the Directors Guild Awards in Los Angeles late last month. I recently caught up with Ruben Rios, who was there as part of director Nelson McCormick's team for Killing Kennedy, which filmed in Richmond in June and aired in November on the National Geographic Channel.
McCormick and his team were nominated in the category of Movies for Television and Mini-Series, won by Steven Soderbergh for HBO's Behind the Candelabra. Vince Gilligan, another director and producer with ties to the Richmond area, won in the Dramatic Series category for Breaking Bad's "Felina" episode.
Rios served as the second assistant director for Killing Kennedy, which involved preparing for the next day of filming, assisting with running the set, ensuring the necessary props are lined up and scheduling fittings and makeup for actors who may be flying in. "My main job was to make the call sheet for the following day," an outline for that day's filming schedule.
"We had two to three cameras every day and a very short shooting time," of about two weeks, he says. McCormick "did a great job in executing the script the way it needed to be in such a quick manner. It's one of the faster films I've worked on. It really kept me on my toes."  
Rios notes that Rob Lowe, who played John F. Kennedy, received a Golden Globe nomination for his supporting role in Behind the Candelabra. "I had worked with him years ago on The West Wing as well," says Rios, describing the actor as a "nice guy, very professional." Ginnifer Goodwin, who played Jackie Kennedy, "was the sweetest person," he says, adding that she scored points with the crew by springing for a crepe truck at the set one day.
Though Rios has attended the Directors Guild ceremony twice before, including in 2008 with nominee Tom Hooper's team for the John Addams mini-series, he says that being on the red carpet is a strange experience for someone who's not usually in front of the cameras. "I did an interview with Telemundo and Univision, and there were a slew of other magazines and people taking pictures. It was very surreal and pretty funny."
In addition to rubbing shoulders with directors like Paul Greengrass (Captain Phillips) and Steve McQueen (12 Years A Slave), Rios reconnected with some assistant directors he'd worked with before, including Adam Sumner, who was the second assistant director on Hannibal, for which Rios was a production assistant.
When Lincoln filmed in Richmond, Sumner was the first assistant director working with Steven Spielberg, and he hired Rios to be a "second second" assistant director. In that film, Rios' main role was to work with the stunt players and background actors in the opening battle sequence."We had 30 or so stunt actors and then we had another 350 or so background actors that we worked with and trained for three weeks to get them up to speed with muskets and rifles," he says. When all the elements were in place, Spielberg arrived on the set. Rios describes a crane shot in which Daniel Day-Lewis was on his horse and there were about 300 dead soldiers. "It's a windy day … the camera guys and crane guys have to master the shot," and it wasn't working. Spielberg told the crew he would have to design another shot, but "after that, they nailed it," Rios says. "It's a collaborative process, and when you have someone that well known and that good at what they do, it pushes you to want to be that good and do the best you can."
Rios also spoke to Gilligan at the awards ceremony. "That's where we're hoping to be — not just working on a big show but creating a show," he says, adding that he's teaming up with a partner, John Black, to create a series that's "in the realm of a West Wing, but not as dramatic." Rios and Black are also working to develop a feature film based on a short film they shot in Richmond (doubling for Eastern Europe) called Lustig, based on a story told by film producer and Holocaust survivor Branko Lustig on the set of Hannibal. It's been shown in about a dozen film festivals.
Between projects, Rios stays busy with commercials. Living in Richmond and making a career in the film industry "is not for the faint-hearted," he says. "It's a hard racket, no matter whether you're in L.A., New York or Atlanta." But, he adds, "In the last few years, it's picked up quite a bit, which is great."