×
×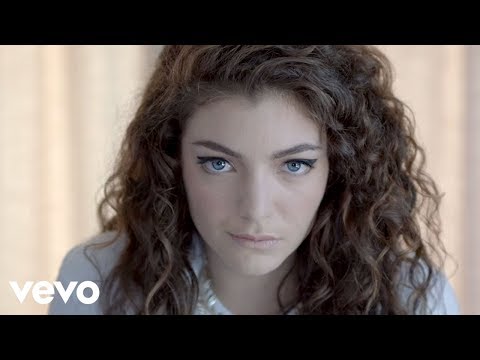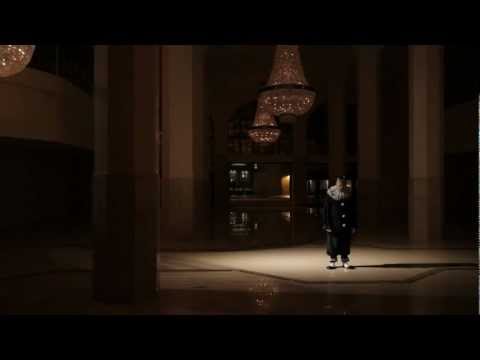 This video came across my desk prior to the holiday. I'd not heard the actual song "Royals," by Lorde, until this past weekend when it came to me via overhead restaurant music. Having heard the below version first, Lorde's voice, which I associated with a nearly 7-foot-tall clown, kind of shocked me into stillness. This caused a traffic jam in the small space where I, um, stood. Her video has racked up almost 100 million views on the Tube of You. Lorde claimed inspiration from a picture of ... then Kansas City Royal George Brett.
From now on, if "Royals" ever again sneaks into my aural orifices, I'll associate this fellow and his Weimar cabaret/broken down carnival/Robert Palmer video, in care of Postmodern Jukebox.
So, you say, Harry, what has this got to do with Richmond? Maybe nothing, maybe everything.
The Pagliacci making the song live a different way was associated — at least on Facebook – with Mike Geier, late of Richmond and now near Atlanta, who, while here, fronted a little outfit called the Useless Playboys. I went to see the neo-lounge group play at Scarlett's, a club in the old Main Street Station. This was back in the day when Zima was "Zomething Different." To wit: here. 
In a September 1994 pre-cursor article to what ultimately became the Theresa Pollak Prizes for Excellence in the Arts, I highlighted the Playboys.  "Mountainous singer Mike Geier, who previously played mostly in the back of bands, is up front, a big man with a hypnotic crooner's voice. Onstage he is "King of the Swingers," but off, he confesses, "It's kind of funny, but I'm really pretty clumsy." 
The band's repertoire was a "peculiar rock cocktail of '50s and early '60s hits and novelties, in addition to original tunes, performed with earnest, pure delight." The Playboys were Jonny Cecka, Billy Pitman, Mike Sessa and Geier. But even by then, Geier was using his voice, which can go from velvet smooth to honey mixed with gravel, on Speed Bump, The Road Kill 'Possumfor MTV's Liquid Television and his voice talent was in another MTV show, Brickface and Stucco. 
The big man sought a larger city where he could utilize his great talents and thus he relocated to the Atlanta region in 1996 where he married lyricist Shannon, "who keeps me organized, squared away. She keeps my corners sharp." There, his voice stayed in use through Adult Swim programs made there, including Aqua Team Hunger Force, Squidbillies and 12-Oz. Mouse. He's also part of a retro tiki band called Tongo Hiti that plays Trader Vic's in Atlanta, "It's a fun, nutty gig; people are here making the scene, the Walking Dead guys come in." The group assays music from disparate sources, "We say, from Don Ho to Dio." 
According to the Facebook post I originally viewed, Puddles the Clown and Geier are one and the same. 
When I reached him, he said, "You know, you can't control what people say about you on the Internet." He admitted to having some knowledge of Puddles and his meandering melodic methods, but wouldn't confirm that he and Puddles were the same. But he did turn me on to a Puddles Pity Party site and Instagram feed. He can tell you quite a bit, though, about Puddles, whose acquaintance Geier made, he says, around 1998.
"I've met a few people like this in my life. They seem charmed, they coast through life. ... Puddles is one of those guys — the world is happening to him in such a wonderful way. He gets up in the morning, and the current goes and he goes with the current. He isn't trying to make anything happen."
The video's oddness, in part, stems not just from Puddles, but from his approach — he ambles on as though finding the mic by surprise and when done, shuffles off. "Yup, that's Puddles. He just walked out and down 14 flights of stairs." Maybe he left and got on a train. Maybe he went and got a slice of pizza from a corner joint in Queens, the borough where the session occurred. 
The video happened because Puddles met New York musician and Postmodern Jukebox directorScott Bradlee, when they played together at the Manderley Bar. This venue is part of the ongoing experiential theater event called Sleep No More.
"Puddles just shows up places and sings," Geier says. "There's no rhyme or reason." Bradlee asked Puddles if he wanted to record a song and Puddles said, sure. "He showed up, they played it couple of times and did it then and there. It's testimony to Scott's brilliance, really, because they did it without retakes and overdubbing." 
The theater convention of the fourth wall has no merit to Puddles. Where in conventional performance, the audience sits in the dark and looks toward the light, Puddles tends to operate in both.
"He has no boundaries, the light and dark exist simultaneously within him. Where the audience is sitting is as much a performance space as the stage. Some people are challenged by this. An audience member may not be ready to be a cast member. With Puddles, it's as much about 'what's gonna happen' as much as what does happen."  He includes everyone — the doorman, the ticket taker, a cab driver parked out front. All of them are in his world. And his world includes New York City, Seattle, Salzburg, Austria and Amsterdam. Puddles, says Geier, doesn't look for people to help him create his performances; they just want to. Puddles may be working on some long-form creative endeavors, but he enjoys the process more than the outcome. 
Thus, he treads across this heavy, melancholic world and transforms his experience into performance. Whatever way people interpret it is not something Puddles worries about. People say that Puddles is sad. Geier responds, maybe, but that's part of what living is, right?   
Geier says, "Sometimes the beauty of the world makes you want to cry. The world is a sad and beautiful place, to quote [the late Richmond musician] Mark Linkous — he really embodied that. And it couldn't be more true. That's what Puddles is about."