×
×
Teenage Mutant Ninja Turtles Smash Up Commercial
×
ASICS GEL-Kayano 19 Commercial
×
Photo courtesy of the Tad Jones Collection, Hogan Jazz Archive, Tulane University, New Orleans
This is the earlierst known photo of Eddie"Guitar Slim" Jones.
×
Photo by John Wirt
Huey "Piano" Smith, right, and Gerri Hall, a memberof his singing group, the Clowns, in September 2001.
×
Dr John performing a Huey "Piano" Smith medley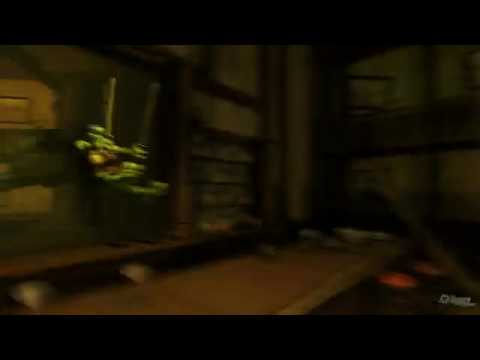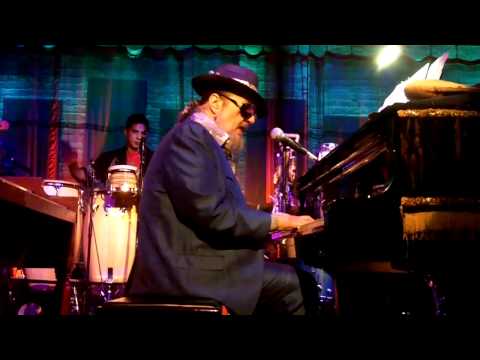 Maybe you've heard of the Teenage Mutant Ninja Turtles. And though the kinetic activity in this clip may hurt your eyes, listen to the soundtrack. 
Your indulgence, please. Another one, pushing a running shoe that uses the original artist and is coincidentally set in New Orleans, where this tune came from. The song is "Don't You Just Know It" by Huey "Piano" Smith. You may never have heard of him, but you for certain have somewhere along the line heard his music. His best known and much-covered piece is "The Rocking Pneumonia And The Boogie Woogie Flu," followed by "Sea Cruise" and "High Blood Pressure." These are deceptively simple songs created by a man who viewed his entire band as an instrument and didn't write music but described what he wanted, much as a painter might select colors. His playing style, distinctly his own and New Orleanian, is often imitated.
The first comprehensive record of Smith's life and times is in book stores now and its author is John Wirt, a native Richmonder, musician and a long time reporter and critic for The Advocate of Baton Rouge (Louisiana). In Huey "Piano" Smith and the Rocking Pneumonia Blues (Louisiana State University Press, Wirt well describes Smith's rollicking days during the transmutation of rhythm and blues to rock 'n' roll (that latter term Smith disdains) and details the byzantine legal battles that occurred over the rights to his music. 
Wirt accompanied his book for signings and discussion for both weekends of the most recent New Orleans Jazz and Heritage Festival. He recalls, "One lady became quite emotional and put her hand on her heart, [saying] 'Next time you see Huey, you be sure to tell him that the people of New Orleans have never forgotten about him.' " 
The "Piano" Smith saga came Wirt's way gradually, then all of a sudden. As a music reviewer, he often receives promotional and demo recordings, and on R&B and New Orleans compilations, Wirt noticed Smith's name. "Rocking Pneumonia," (with the final "g," as Smith wrote it), in 1957 became a top five R&B hit, and the songwriter went to New York City's Apollo Theatre to perform it. Johnny Rivers rode the song into the 1972 pop charts.
Wirt in 1998 received a disc, This Is … Huey "Piano" Smith, from Music Club, a British label, about which he wrote a review. "Huey's wife, Margrette, told me she'd seen my stories. He lives here in Baton Rouge. I figured then that I'd write about him and his surviving peers. Margrette told me he read the review and off-handed said to me, 'Oh, by the way, he didn't get paid like he should've,' and appreciated that I took the time to mention him."  
The Rhythm & Blues Foundation's Pioneer Award was bestowed upon Smith in a 2000 New York City gala. Wirt saw this news and contacted Margrette about arranging interviews. "I went to Huey's house and talked to the mysterious legend of New Orleans music, an enigma to many people who thought he was already dead." Smith, at this writing, at age 80, is still living in Baton Rouge.
As happens with seminal artists, his influence is better known than his actual achievements. There are complicating reasons for this that Wirt details, some of them legal, some spiritual and some the fickle nature of public taste. That sweaty, New Orleans sound that bloomed in places like the Dew Drop Inn and the Club Tijuana, were among the ingredients of the  exotic matter that powered the engines of rock 'n' roll: from Elvis and thence to The Beatles, and then Smith converted to the Jehovah's Witnesses and essentially stopped performing. He spent years fighting for licensing rights in courts.
Wirt's story is peopled by characters of New Orleans in the post-World War II period who sound straight out of  A Confederacy of Dunces, from the musicians to the public officials and lawyers. Here is Victor Augustine, who runs a record and voodoo shop at 2019 Dryades St,, and termed himself, "Doc the Mighty," who read palms and sold dream books supposedly with keys to playing illegal lottery games. Augustine installed a beat-up piano into the back of his shop, and the place was renowned enough that musicians gathered there in part because record companies sent scouts there. Smith played that piano for auditions and rehearsals.
Some of these people become famous and all are interesting: influential pianist Professor Longhair (Harry Roeland Byrd), Doctor Daddy-o (Dillard university art professor Vernon Winslow, Jax beer pitchman, and in 1949, New Orleans' first black disc jockey), Antoine "Fats" Domino, jump blues stylist Joe "Google Eyes" August, Henry "Duke" Thiele as Poppa Stoppa, a white disc jockey who played black music, drummer Charles "Hungry" Williams, a frequent Smith collaborator who backs "Rocking Pneumonia," Eddie Lee Jones who entered history as the wild Guitar Slim, with whom Smith performed, Issacher "Izzycoo" Gordon who sang on Smith's rendition of the traditional "Little Liza Jane,"  and John "Mac" Rebennack, Jr. aka Doctor  John, proto-shock rocker "Screamin'" Jay Hawkins, Richard Wayne Penniman aka "Little Richard," and one Judge Edwin Babylon. This last couldn't have been better contrived than by John Kennedy Toole or Walker Percy. New Orleans municipal judge Babylon enters Wirt's tale reprimanding Dew Drop Inn impresario Frank Painia and white actor Zachary Scott in 1952 for "disturbing the peace by congregating in a Negro saloon." Scott's defense was talent scouting for USO tours and Babylon admonished him that when going into black gathering places, he shouldn't drink, just observe. "His quotes come right out of the newspaper," Wirt says. "I'm not making anything up."  
Then there is the exuberant, flamboyant singer Bobby Marchan, openly gay, who sang in Smith's band The Clowns, though near his 1999 death underwent a conversion and renounced his prior lifestyle.
The same eye for detail that Wirt applied to Smith's rise and, if not fall, then shift in life course, he commits to what one observer termed the "Kafka-esque" nature of his legal battles stemming from bad contracts. "The history of music in New Orleans during the second half of the 20th century can be read as almost a crime novel," observed Bill Bentley of Bentley's Bandstand in The Morton Report online, about Wirt's book, which he describes as "required reading." Bentley continues, "What is so fascinating is how all those incredible recordings came to be, the endless line of colorful characters who made it happen, and then the blatant thievery by those who were supposed to be looking out for the musicians. Very few in New Orleans escaped those pitfalls, and it's a shameful history of how it happened."
These sections about the judicial proceedings were part Wirt's examination of original material and part seeking to do justice by Smith. "He was obviously treated unfairly, and perhaps he made some poor decisions,  but the deck was stacked against him." There are many what-ifs in Smith's  career, including a compelling short film concept — a music video 20 years before it existed — he called "Epitaph of Uncle Tom," that Wirt describes as a "blistering sociopolitical minidrama featuring gospel-style female singers and bass vocalist Roosevelt Wright." But an uncomprehending producer refused to take part.
Judge Richard Linn, today a federal judge serving on the U.S. Court of Appeals for the Federal Circuit in Washington, enters the drama as an attorney involved in the legal wrangling about Smith's music rights. He gave testimony in a 1992 Baton Rouge trial that could be interpreted as conflicting with his previous written statements, according to Wirt's account. "The long and short of it is," Wirt says, "after this decision in Baton Rouge, Huey lost the earnings to his music in North America."
For those of you fascinated with this period of music and those who made it, Wirt's Huey "Piano" Smith is an excursion into another world, beautiful and awful. It is fully indexed, right down to song titles. 
And now, here's Doctor John, giving his all to Huey's best.