One of rock 'n' roll's most revered figures, a trendsetter in sound and record production, will be making his first-ever live appearance in Richmond in October.
The Beach Boys' co-founder Brian Wilson, the architect of the "California Sound," the self-taught composer behind such indelible pop masterpieces as "I Get Around" and "God Only Knows," and the subject of the recent movie biopic Love and Mercy will perform at the National on Oct. 22.
In 1961, Wilson started the Beach Boys in Hawthorne, California, with his younger brothers, Dennis and Carl, who have since passed away. Joined by cousin Mike Love and high school pal Al Jardine, the group emphasized distinctive harmonies and unusual instrumentation — delving into everything from Chuck Berry-style rock to influential "baroque pop." The group's Pet Sounds album is consistently ranked among the best of all time by critics (Rolling Stone ranked it second on its 200 Greatest Albums list), and the Beach Boys would go on to score more than thirty Top 40 hits in an expansive career that still continues today with Love leading a touring version of the band (which played at Innsbrook After Hours in August). For its 50th anniversary, surviving members, including its ex-bassist and bandleader, reunited briefly for a world tour.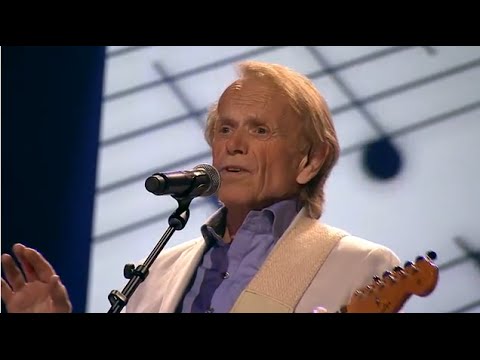 Wilson became a casualty of drugs and alcohol in the 1970s, largely absent from the band and from the world. The film Love and Mercy depicts his struggles, both his estrangement from the Beach Boys and the relationship with a controversial doctor, Eugene Landy, who nursed him back to health in the 1980s but also exploited him. Wilson returned to touring 16 years ago with members of the Los Angeles-based band The Wondermints, and eventually finished his controversial SMiLE, a bold and adventurous song cycle that was called rock's great lost album after it was abandoned in 1967. Wilson won Grammy Awards for both the re-recording of SMiLE in 2004, and its assembled reissue in 2011. His latest album, No Pier Pressure, was released last year.
Wilson's influence on modern music has been pervasive and constant, starting with his "friendly rivalry" with the Beatles in the 1960s and continuing with today's music-makers. Paul McCartney told interviewer David Leaf in 1990 that "Pet Sounds blew me out of the water. I love the album so much. I've just bought my kids each a copy of it for their education in life — I figure no one is educated musically 'til they've heard that album." QuestLove, of the Roots, has said of Wilson, "He's a modern day Stravinsky, the way he constructs his music, he's a madman. He was doing stuff [40 years ago] that modern people do now."
During their initial heyday, the Beach Boys performed in Richmond a few times  — as early as Jan. 3, 1965, at what was then known as the Mosque — but never with Brian. At the National in October, Wilson and his band will be accompanied by fellow Beach Boys member Al Jardine, the voice behind the indelible hit "Help Me Rhonda," and Blondie Chaplin, a key member of the group during the '70s who sang lead on Wilson's much-beloved "Sail On, Sailor."
Tickets go on sale Friday (Sept. 18) at 10 a.m. for "An Evening with Brian Wilson." 7 p.m., Oct. 22. $50/$75. thenationalrva.com.